If you're planning to build your own PC, or buy a prebuilt PC that you may desire to upgrade or expand later, there is one component that will serve as its foundation. Motherboards serve as the foundation of every PC. In addition to the motherboard, there are other components that can be selected depending on which processor you choose to use for your new PC. 
As soon as you have chosen a CPU, selecting a motherboard that complements it is the next step in building your PC. Let's go over a few (relatively) easy steps to help you choose a motherboard.
Before we start, here is a tip. Use it to help you make a decision. It lets you choose the best gaming motherboards 2023 and gets you a detailed breakdown of how they compare on many of the topics discussed in this tutorial.
The following video provides a quick overview of the information in this article, rather than reading it:
Read more:  Best Motherboard for Ryzen 7 1700x
What is a motherboard?
There are a variety of components on a motherboard, such as memory, CPUs, graphics processors, and storage, which can be connected via the motherboard's various communication slots. Today, the motherboard is a crucial component of most computers, including smartphones, tablets, notebooks, and desktops, but you're only likely to buy one if you're building your own PC.
Do Gaming PCs Need a Motherboard?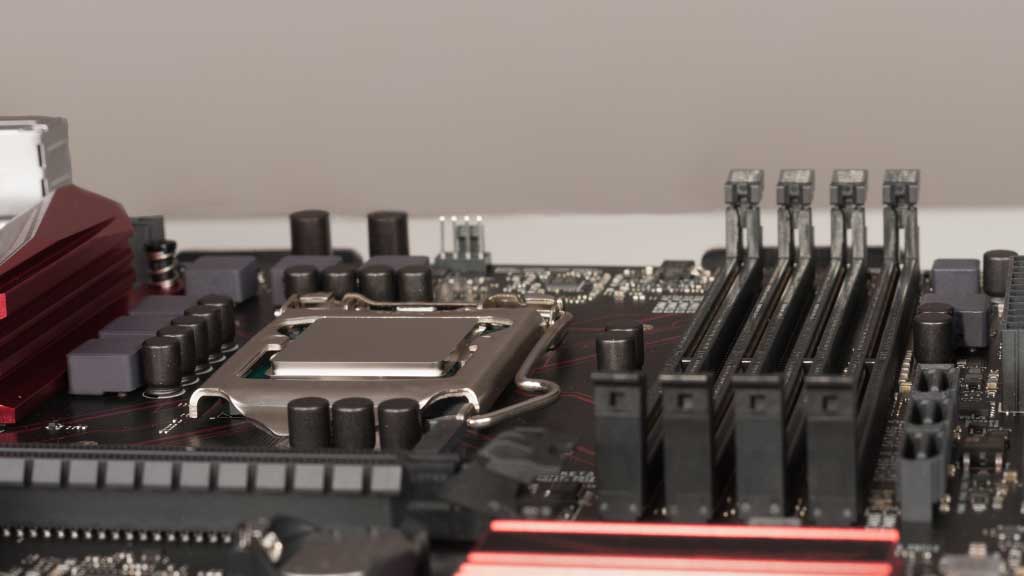 What effect do motherboards have on performance? Your motherboard does not directly affect the performance of your computer. In addition, the importance of a computer component is not solely determined by how it affects gaming or system performance. You will want to buy a reliable motherboard if you want your PC to be reliable and functional.
Seeing how your motherboard is connected to every component in your system earlier, it's not hard to imagine that it plays a crucial role. With your motherboard, you are able to access the features you desire, connect the components you want to use (and how many), upgrade future parts to higher speeds (such as your RAM, M.2 SSDs and even your graphics card).
Buying the cheapest motherboard may come back to bite you later, since it may be missing features you need for your build (or for a future upgrade if you plan to do one in a few months or years). Despite its importance, the motherboard shouldn't consume too much of your overall budget (nor should you).
Gaming motherboard:
The motherboard has no direct effect on how you play games. Instead, graphics cards and processors are affected by your motherboard type. Like how a SSD affects a game's frame rate.
You may also love to read: Best Motherboard For NAS
Features of Gaming Motherboards:
It is best to remove heat from a device using liquid cooling, also called water cooling. On desktop systems, it's the only solution for removing excessive heat quickly with fluid. The salient feature of this gaming system is that it produces zero noise during gaming sessions.
Gaming motherboards have this feature because overclocking increases their temperature, and gaming systems consume more power. To keep the CPU temperature down, big heat sinks are attached to the cooling system.
PCIe slots are found on many gaming motherboards. TB250-BTC Pro of Biostar comes with 12 PCIe slots, while the AsRock H110 Pro BTC+ comes with 13 PCIe slots. The hardcore can serve as a mining system as well as high-end gaming.
This feature is now available on most gaming processors. It increases the CPU performance by 2 to 3 times; not all motherboards can support this feature; only gaming motherboards can perform this function.
As a result of the high amount of operations that gaming motherboards have to handle, the ports and slots attached to them are of very high quality.
Also read: Best Motherboards With WiFi and Bluetooth
Is a Gaming Motherboard a Good Idea?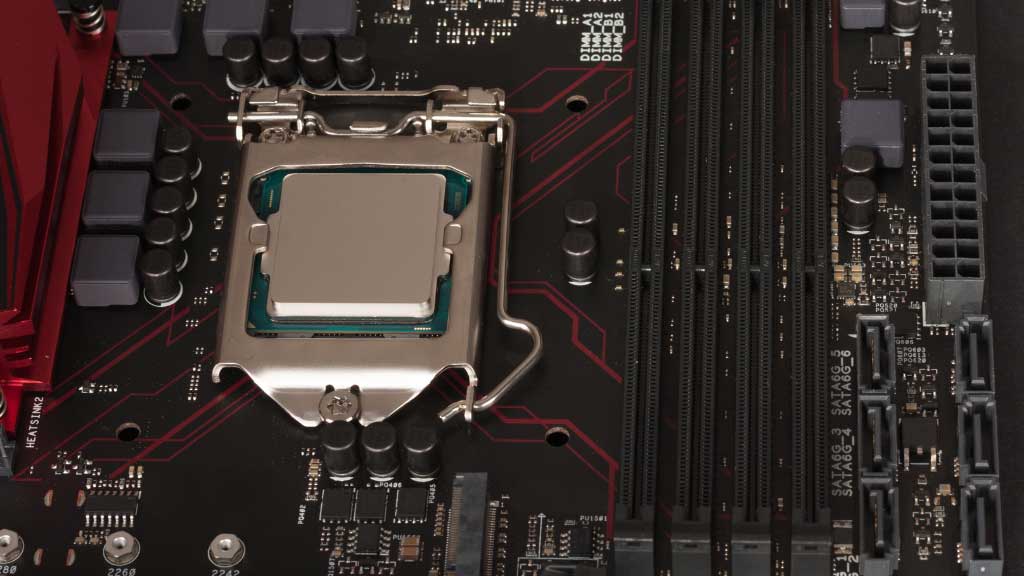 Overclocking, more PCI slots, stylish-looking RGB lights, and pump control for liquid cooling differ from the normal ones on gaming motherboards. You do not have to spend a few extra dollars for a gaming motherboard if you do not need any of these features. A regular motherboard will do if you don't need any of these.
Gaming Motherboard Vs. Regular Motherboard
We play games based on certain requirements. Whether the game is hard or simple. Any budget mobo with support for the latest generation CPU, support for up to 32GB of RAM, and at least one PCIex16 and PCIex4 slot will suffice for simple games. I would recommend at least one additional fan connector, USB 2.0 and power ports, SATA/M.2 support, and CPU fan connectors. 
A motherboard is necessary when your game or task is resource-hungry and heavy. Support for the latest generation of CPU, support for at least 64GB or more of RAM, PCIe16x1, PCIe8x1, PCIe4x2 slots, dual M.2 and six Sata connectors with RAID.
 A minimum of four additional FAN headers are required along with the CPU FAN and AIO headers for a RAID setup, RGB strip headers, and addressable RGB headers.  If you require water cooling, add a header for the water pump, and upgrade your VRM. Make sure you have sufficient heatsinks to remove the mobo heat, as well. Generally, gaming motherboards have fewer features than regular motherboards, making them more expensive and superior. 
Considerations when Choosing a Gaming Motherboard:
Nothing works on a PC without the motherboard, and it decides what future upgrades you can make. Before buying a motherboard, take these factors into account.
Your first step will be to select a form factor. Micro ATX (although smaller in size and with fewer expansion slots) and ATX motherboards are commonly used. If you're purchasing a new motherboard and don't know what size will fit, measure the old one and compare with different sizes. Many people opt for the ATX board because it has a larger number of expansion slots.
Next you have to pick a socket for your processor. In the past, different types of sockets were used, but there are only three types today. A LGA socket, a PGA socket,  and BGA. 
AMD uses the PGA socket, while Intel uses the LGA socket. Because their permanent bonding to the motherboard makes them impossible to upgrade or service, BGA sockets aren't as popular as the latter. You can buy a specific processor type based on what socket your motherboard has. Therefore, you'll most likely need to buy your motherboard first, then decide which CPU you want.
RAM (Random Access Memory)
The next is RAM, an acronym for Random Access Memory. It is the motherboard that determines how much and what type of RAM you can have. Make sure you consider this when buying a motherboard. Therefore, you can select a motherboard that can accommodate at least 16 GB, if you intend to buy that much memory later. Having at least four RAM slots is also ideal. Using this method, you can start with two RAM modules and upgrade the memory in the future.
Connectivity or ports on a motherboard are called PCI slots. It has been the standard type of expansion slots for years, and it allows cards to be connected to it. Your motherboard should have the slots to accommodate the use you plan for your computer, depending on how you intend to use it. You need at least one PCI express x16 slot if you want to connect more than one graphic card. Additionally, there are speakers, Wi-Fi adapters and other connectivity expansions that are possible with standard PCI slots, as well as smaller PCI express slots.
You don't need to worry about additional expansion cards when you purchase a motherboard that already has those features. Most motherboards feature on-board audio as a more common feature. Mid-range speakers are generally the only ones that can utilize this feature. The more expensive motherboards usually include features like Wi-Fi and Bluetooth, however. In that case, you won't need as many expansion cards.
It is possible that when you buy a motherboard you will need to factor in the number of SATA ports. SATA ports allow you to connect optical drives as well as storage devices like SSDs and HDDs. In this case, your motherboard must have all the SATA ports it needs. 
You may also love to read Best Motherboards for i7 6700K
Frequently Asked Questions
How does AMD compare with Intel in terms of gaming?
Additionally, AMD takes the lead on the mid-range CPU bracket, with the Ryzen 7 3700X crushing the Core i7-9700K in general. It is considered one of the best processors for gaming and its performance is not a slouch. Even so, the 3700X still costs less than its Intel counterpart despite having twice as many threads.
How important is a gaming motherboard?
The motherboard has no direct effect on how you play games. The graphics card and processor will have an impact on its performance. Like how a SSD affects a game's frame rate.
What is the best motherboard for 2023?
If you're looking for external connection options, make sure the I/O area on the motherboard has them, but also make sure there are USB headers. The ports can be added to your PC case via front-panel connection or inexpensive back expansion brackets via expansion slots.
Does the motherboard matter when it comes to gaming?
As the motherboard connects all components, it does not affect gaming performance. The three components with the greatest impact on your gaming performance are the graphics card, RAM, and the processor, as they provide the computing power necessary to run games on your PC.
What are the benefits of buying a gaming motherboard?
Even if you want to play high-end games on a non-gaming PC motherboard and add a graphics card, a gaming motherboard is the best option for the best gaming experience
What role does a motherboard play in gaming?
The motherboard has no direct effect on how you play games. Instead, graphics cards and processors are affected by your motherboard type. Like how a SSD affects a game's frame rate.
How Does A Motherboard Help In Gaming?
As far as gaming goes, motherboards do nothing. A motherboard holds the main components of a PC, such as the CPU, graphics card, RAM, and other components vital to gaming. Moreover, a mainboard communicates with all components and maintains their connections. Without the motherboard, the system will not be able to function.
Are All Motherboards Compatible With Gaming?
For gaming, any motherboard works, but cheaper versions have fewer component compatibility options than more expensive models. The motherboard does not influence game performance, since it enables communication between all components. A computer's performance is largely determined by three component components: graphics card, RAM, and processor.
Conclusion
The components of your gaming motherboard must be understood if you are planning to build a new PC or upgrade an existing one. As soon as you understand the differences between each component, you'll be able to choose the best motherboard for your build.
There is a socket to match your CPU, a chipset to maximize your hardware, and finally a feature set to match your computing needs. You should compare and contrast several compatible motherboards before you make a decision, and you should find what you are looking for.